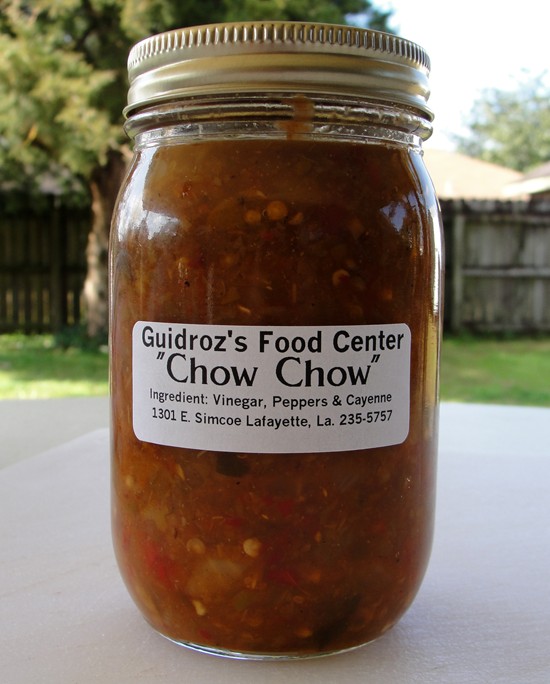 Famous Cajun "Chow Chow"
GUIDROZ'S FOOD STORE
At Guidroz's you'll find two generations working side by side as the next generation prepares to take the reigns of this north Lafayette institution. They've been in business for over 50 years and tout that they sell "Boudin With an Attitude." What that attitude is and where precisely the boudin developed its attitude is not disclosed. Attitude aside, the red hued link provides an explosion of porky goodness.

1301 E Simcoe St, Lafayette, LA - (337) 235-5757. Hours: M 7:30-3:30, T-F 7:30-5:30, Sat 7:30-4:30.